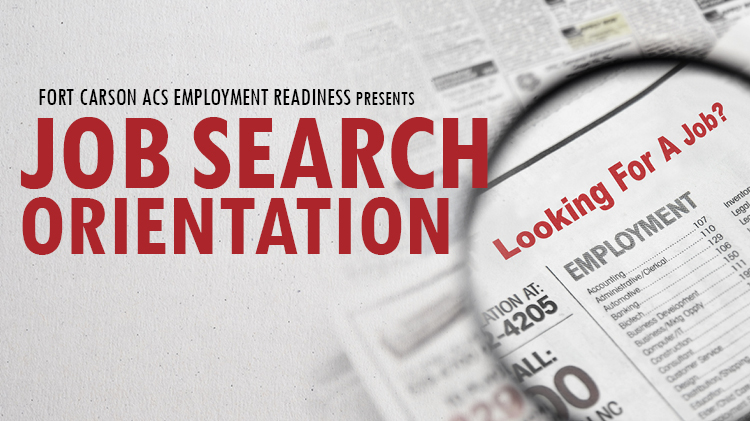 Date: Aug 7 2018, 9:30 a.m. - 11:30 a.m.
Employment Readiness - 6303 Wetzel Ave. Bldg. 1526 Fort Carson 80913 Google Map
Finding a new job can be an overwhelming process, whether you're new to the Fort Carson area, haven't worked in awhile, or just looking to start a new career. Employment Readiness is here to help with the Job Search Orientation.
Class is offered every 1st & 3rd Tuesday of the month.
This orientation will take you through all the steps you need to find that ideal job. To include, training you may need, where to seek out jobs, what assistance programs are available to those in the Army & Military Family, and what you need to consider when choosing where you'll submit your application.
This class combines the information and resources available from:
Army Community Service (ACS) Employment Readiness Program
Military Spouse Employment Partnership (MSEP)
Spouse Education and Career Opportunities (SECO)
Unfortunately, children are NOT allowed to attend our classes and childcare from ACS is currently not available.NO food or drinks are allowed in the classroom.
When signing up through our Eventbrite form please provide a cell phone number and an email address so you can be contacted in case of class cancellation. Click the "Sign Up" button below to be taken to the registration page.
Keep up to date on all ACS and Employment Readiness happenings on our Facebook page.