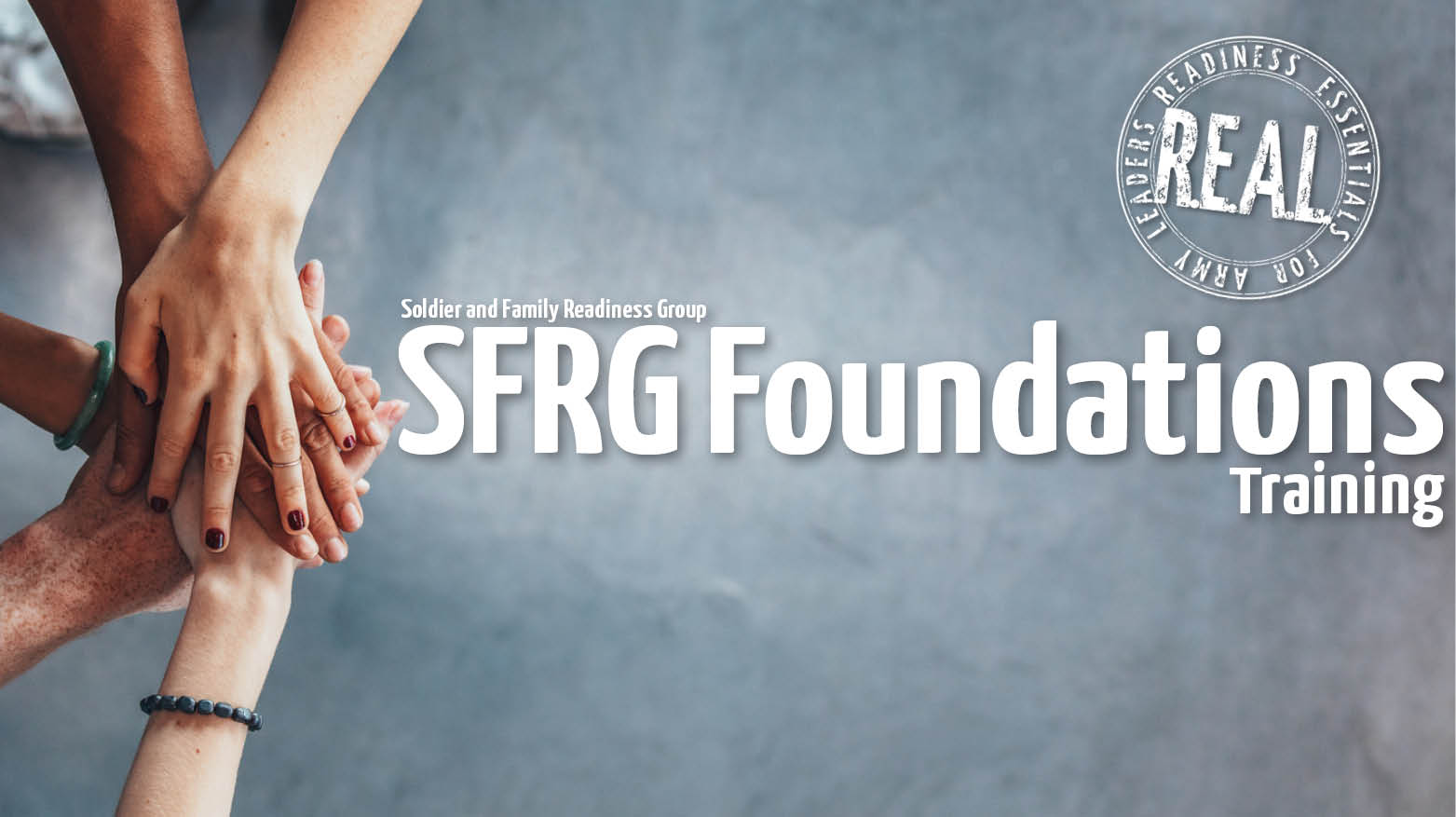 R.E.A.L. Family Readiness Group (FRG) Foundations Training
Note: This event has already passed.
Date: Apr 22 2020, 9 a.m. - 10:30 a.m.
Now on Zoom
Effective March 23, 2020 ACS facilities are closed and staff are working virtually.
This class will be taught via videoconference using the Zoom platform.
To attend this class virtually, you will log onto your ZOOM APP (available free to download) or without the APP you can log onto www.zoom.com and click "Join A Meeting" in the top bar.
This will work on your computer, tablet or phone. You will need speakers or sound. A camera and microphone will improve class participation, but are not required in order to view or participate.
Once you register for this class, you will receive an email from us that includes the meeting ID and password.
Thank you and we're looking forward to this virtual world of training!
The Readiness Essentials for Army Leaders (R.E.A.L.) Foundations course is designed to be a foundational course on Family Readiness and Family Readiness Groups. The 1.5 hour course covers the Department of Defense definition of Family Readiness and how the Army FRG can assist commanders in meeting their mission of executing a unit Family Readiness program. The training provides basic information on the different roles within the FRG from the command team to the different volunteer positions. Foundations is a pre-requisite module for all other FRG training, and can act as a standalone module for troop training and desk side briefings for commanders needing an overview on Family Readiness and FRGs.
Limited weekday childcare [Monday through Friday 0800-1630 ONLY] is available for children registered with CYS - reservations must be made in advance by clicking on this website
https://carson.armymwr.com/programs/appointment-request
and selecting "Request Childcare". If your plans change and you will not be attending the course, you must call 719-526-8747 to cancel your childcare reservation.
Registration is required for Saturday dates; must meet minimum registrations to hold the course.
In the case of a two hour delay due to inclement weather, classes will begin no earlier than 0930. If the roads on Fort Carson are closed, all classes scheduled for that day will be cancelled and rescheduled at a later date.
Registration Info
Contact