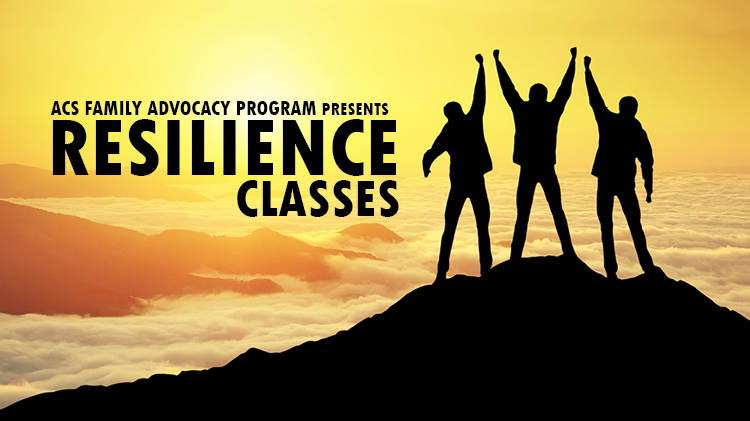 Note: This event has already passed.
Date: Oct 17 2019, 9 a.m. - 11 a.m.
Participants learn about resilience and the competencies that contribute to it: Self Awareness, self-regulation, optimism, mental agility, strengths of character, and connection.
Grow and thrive in the face of challenges and bounce back from adversity. Participants can take the entire series of classes (highly encouraged!) or just pick a class and find out what it's all about.
2019 Class Schedule
Jan 17 - Resilience Competencies and Hunt the Good Stuff

Feb 21 - Goal Setting

21 Feb

March 21 - Activating Event-Thought-Consequence

April 18 - Energy Management

May 16 - Avoid Thinking Traps

June 20 - Detect Icebergs

July 18 - Problem Solving

Aug 15 - Put it in Perspective

Sep 19 - Mental Games

Oct 17 - Real-time Resilience

Nov 21 - Identify Character Strengths

Dec 19 - Assertive Communication/Effective Praise
Registration Info
Registration is required, please sign up through 'Sign Up' button below.