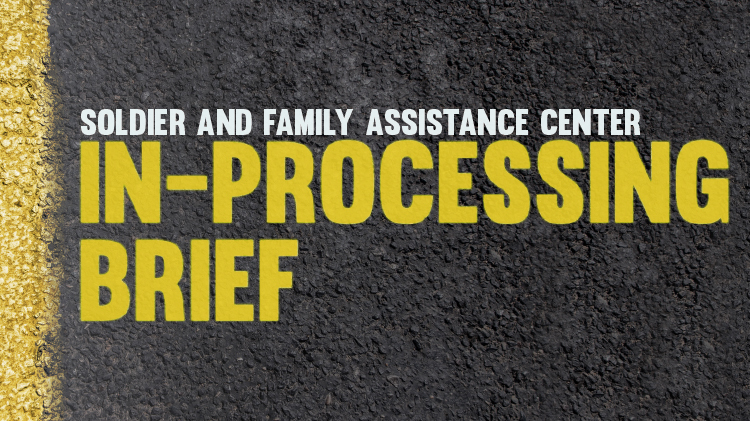 SFAC Orientation / In Processing Brief
Date: Oct 12, 1 p.m. - 2 p.m.
Soldier and Family Assistance Center - 1481 Titus Blvd. Building 7492 Fort Carson 80913-4104 Google Map
The in-processing brief at the ACS Soldier and Family Assistance Center (SFAC) provides Warrior Transition Battalion (WTB)Soldiers and those in the Integrated Disability Evaluation System (IDES) with an orientation of all the services at the SFAC.
Brief happens every Tuesday & Thursday
(With the exception of Federal Holidays and Training Holidays)
Includes a tour of the facility and an introduction to all partner agencies that operate from the SFAC:
VA Health Liaisons
Army Wounded Warrior (AW2)
Operation War Fighter
Colorado Department of Labor & Employment
Solder for Life - Transition Assistance Program (SFL-TAP)
Family Members welcome.
Registration Info
No registration required.
Contact