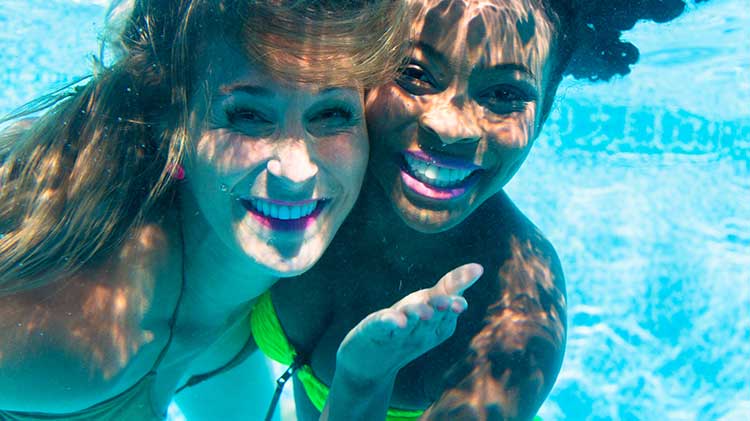 Summer 2018 Pool Schedules
Note: This event has already passed.
Date: May 26 2018 - Sep 4 2018
Fort Carson Aquatics is a part of #mountainpostliving.
What is #MountainPostLiving?
It is a journey for greater health in mind, body and spirit that everyone, no matter their starting point or where they live, can participate in. There are so many great resources at Fort Carson and in the greater Colorado Springs community, and this wellness journey connects us to them. Whatever your preference, (individual, couples, families, groups or teams) you can take advantage of this journey and grow healthier and more resilient every day.
The end result: every Soldier and Family assigned to the Mountain Post will be encouraged, educated and inspired to live a balanced life of all-around wellness.
Visit MountainPostLiving.com to learn more.
More information about Ellis Outdoor, Iron Horse Indoor, and Nelson Indoor Pools on the Aquatics page.
FAQ's
Q: Can I bring a "floatie" or water wings for my child?
A: Only Coast Guard Approved flotation devices are approved for use at any of the pools. All flotation devices are inspected by aquatics staff. Learn more about choosing the right Personal Flotation Device (PFD) for your child.
Q: What age can I let my child go to the pool by him/herself?
A: Unaccompanied minors must be 13 years of age or older. Minors ages 12 and under must be accompanied by an eligible patron of the pool age 18 or older. Fort Carson Aquatics complies with 100% ID check policies.
Q: Can I bring a guest? They don't have military ID.
A: Yes, but your guest must be accompanied by an eligible patron at all times. The Daily Pass fee applies.
Q: Can I bring toys to the pool?
A: All toys must be approved by aquatics staff.
Q: Can I reserve a lane for laps?
A: Lap lanes are first-come, first-serve, no reservations. Lane sharing is enforced by aquatics staff.
Cost
​​​​​​"100% ID Check" policy in effect.
All prices and policies are subject to change at the discretion of Fort Carson Aquatics.
Item

Prices

Daily Pass

Free for Active Duty military
$3 per person: Retired military, DOD dependents, DOD civilians
$6 per person: General public/non-military

*Observation fees are charged at all Fort Carson pools between Memorial Day and Labor Day for all non-swimming patrons

Annual Individual Pass

$75 for an Individual Pass
$60 for Senior Individual Pass (ages 55+ only)
Available for purchase by eligible DOD patrons
Annual passes are valid for one calendar year from the date of transaction

Annual Family Pass

$125 per family of 2-4 people
$150 per family of 5 or more
Available for purchase by eligible DOD patrons
Family pass holders must all live in the same household
Annual passes are valid for one calendar year from the date of transaction

Water Aerobics


$3 per class
$30 for a 10-class punch card
$150 for an annual water aerobics pass