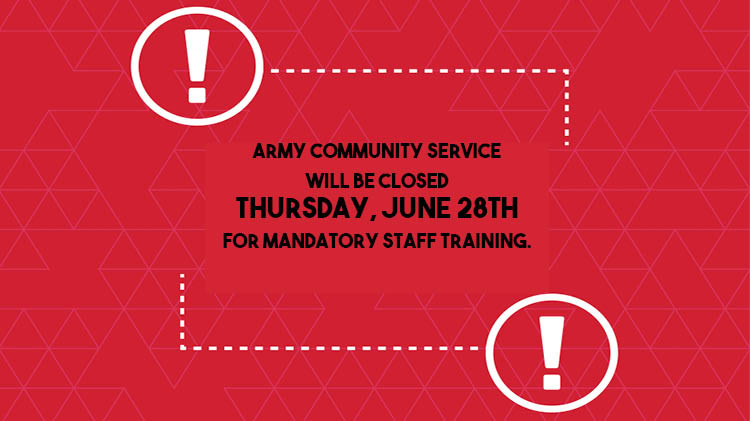 Army Community Service - 6303 Wetzel Ave. Bldg. 1526 Fort Carson 80913 Google Map
Army Community Service (ACS) facilities, to include:
ACS Center, Community Connection, Family Nurturing Center, Soldier & Family Assistance Center, and Survivor Outreach Services will be closed on Thursday, June 28th for mandatory staff training.
If you should require emergency assistance during this time, please contact one of the following:
American Red Cross Toll Free: (877) 272-7337
Army Emergency Relief (AER) Cell Phone: (719) 331-5278
Victim Advocacy Program (VAP) 24/7 Cell Phone: (719) 243-7907
SHARP (719) 338-9654
We apologize for any inconvenience this closure may cause. ACS facilities will be open on Friday, June 29th and will resume regular hours of operation.