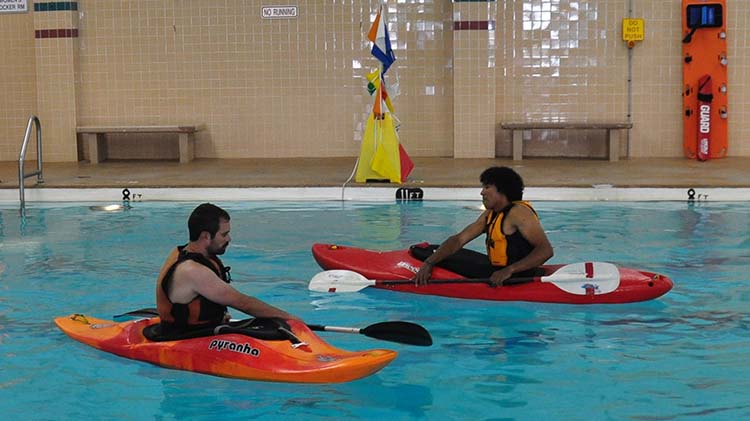 Outdoor Recreation Complex - 7093 Specker Ave. BLDG 2429 Fort Carson, Colorado 80913 United States Google Map
If you want to kayak, this is the place to start. Learn about the equipment and basic paddling skills in the comfort of the heated indoor pool. Once you have these skills under your belt, you will be ready for moving water and our Kayak River Day Trips. Meet at the Outdoor Recreation Complex to be outfitted with gear. All equipment is included.
Participants must be at least 14 years old.
Dates: June 20; July 6, 18; August 15, 29
Time: 6:00-8:30 PM