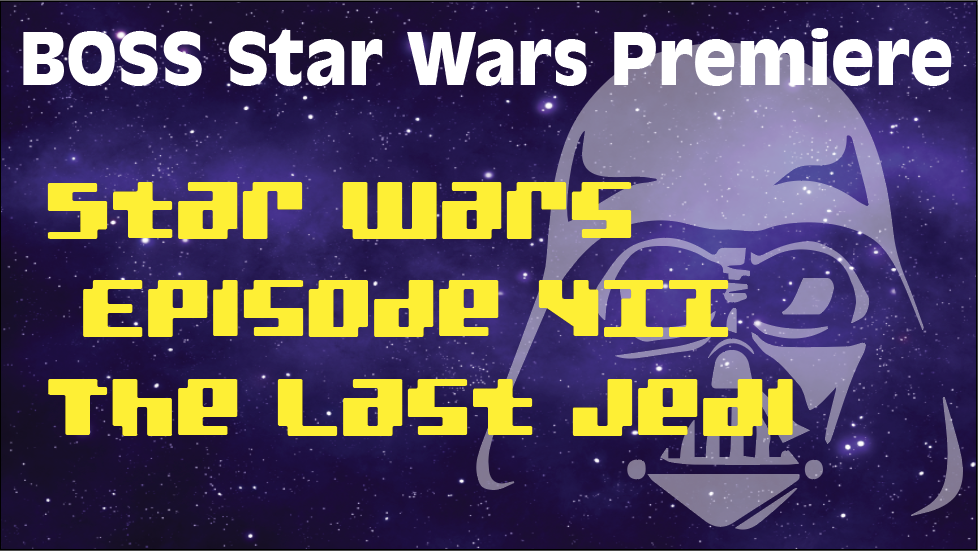 BOSS Star Wars Movie Premiere
Date: Dec 15, 9 a.m. - 11 a.m.
Jennifer Colvig
Join us for a private screening of Star Wars: Episode VII- The Last Jedi.
Tickets are $5 while supplies last.
Don't miss out on this exclusive opportunity!
FAQ's
Open only to Single Active Duty Soldiers.
This is an indoor event; as a result it will not be cancelled due to weather conditions.
Tickets are available for purchase through Eventbrite.
Civilian attire will be the uniform of the day.
All sales final. No refunds will be issued.