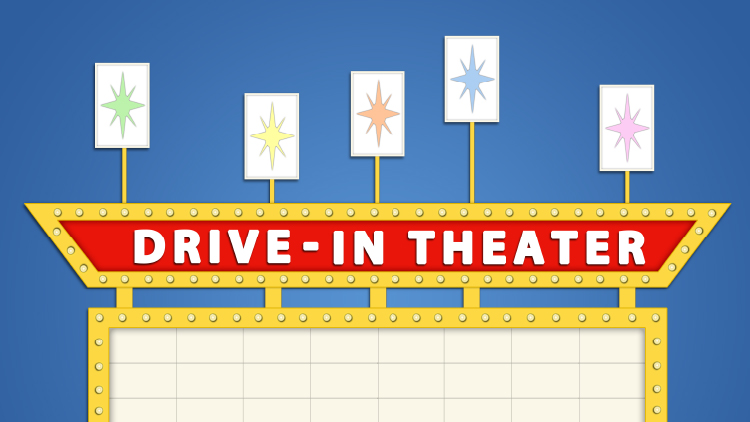 Drive-In Theater on Fort Carson: Summer Lineup!
Date: Jul 10 2020, 7:30 p.m. - 11 p.m.
Keep the summer Drive-In movie magic going at the Elkhorn Conference Center on Fort Carson!
Free tickets available now!
Only one ticket per vehicle is needed.
Presented by the Grant Library
--------------------------------------------------------
Sonic the Hedgehog
July 10
--------------------------------------------------------

7:30–11 p.m.
Doors open at 7:30 p.m.
Movie starts at 9 p.m.
Only one ticket per vehicle is needed.
Patrons must remain in their vehicles. Sitting in the back of a truck/SUV is permitted.
Hot dogs, candy, and drinks will be available for purchase.
Weather closure decision will be made at 4 p.m. if necessary.
In the event of a cancellation the next Drive-In event will be announced through social media.
Restrooms will be available inside the Elkhorn. Patrons must wear a mask.
Tickets are free. If you are unable to go to the event, please go to Eventbrite and "refund" your tickets so they can become available for someone else.
It is illegal to sell government assets for personal gain.
This event will only be available for DOD ID card holders.
All information is subject to change.