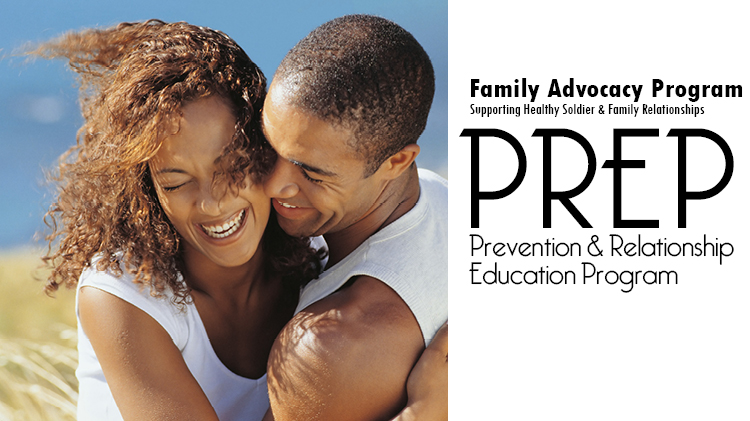 Date: Oct 26, 9 a.m. - 11:30 a.m.
ACS Center - Wetzel Avenue Fort Carson 80913 United States Google Map
Last Thursday of the month • 9-11:30 a.m.
PREP (Prevention and Relationship Education Program) is designed to help couples achiever their relationship goals. It builds on existing strengths of the couple as well as adding critical life and relationship skills that help create safe, more stable relationships. There are 12 components that will set the couple up for success.
The different components include:
Three keys to success
Personality
danger signs
time out and Anger/stress
Speaker/listener technique
events and issues
fun and friendship
commitment
expectations
problem solving
love styles
road mapping
Each class has a different topic. Attendance of all classes is ideal, but all are welcome to drop in as needed.
May 25 - 3 Keys to Success & Personality
June 29 - Danger Signs/Time Out & Anger/Stress
July 27 - Speaker/Listner Technique & Events/Issues
Aug 31 - Fun/Friendship & Commitment
Sept 28 - Exceptations & Problem Solving
Oct 26 - Love Styles & Road Mapping
Nov 30 - 3 Keys to Success & Personality
Dec 28 - Danger Signs/Time Out & Anger/Stress