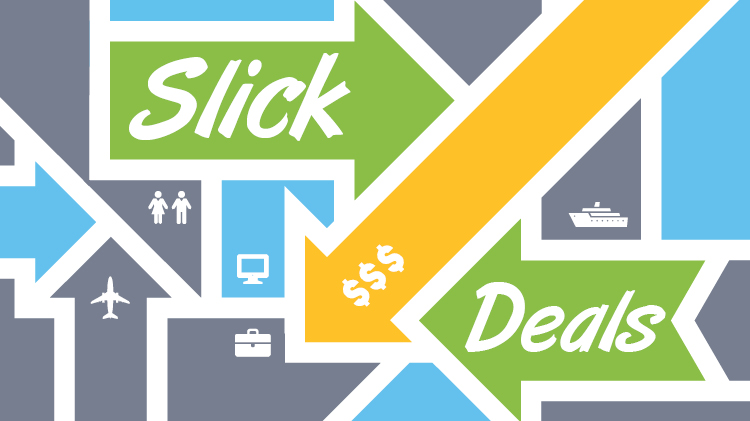 Slick Deals for Soldiers and Families
Dinner and a Show for a Fraction of the Price
UCCS Theater Works is extending an invitation to you for December 19th

Dec. 19th at the Ent Center for the Arts

Theatre Latté Da'sAll is Calm

An extraordinary show about the famous Christmas Truce between English and German soldiers on the battlefields of WWI. Read the most recent review from the New York Times (https://www.nytimes.com/2018/11/25/theater/all-is-calm-review-christmas-wwi.html)

Come see the show at 25% off the ticket price and then join us for a free sit-down dinner afterwards in the Ent Center for a conversation hosted byFood for Thought.

Simply go to https://uccspresents.org/events/2018-19/theater-latte-da


Use the promo code "homefront" when you buy your tier 1 or 2 tickets

There is a limited number of places at the tables, so PLEASE sign up ASAP.
Free Bikes for Deployed Servicemember Children
Hello all! We wanted to inform you of a bicycle giveaway we are doing for children who's parent(s) may be deployed over the holidays this year. We appreciate what our military does for us and want to show our sincere thanks to the armed forces who sacrifice celebration and time with their loved ones to serve and protect our nation. Please share with anyone who is eligible to apply.
To qualify:
•Please submit the father's or mother's deployment orders verifying current status to [email protected]
•Please include child's age, height and gender to help us select a best fit bicycle.
•Must live in Colorado Springs
—(Only one bicycle per family — This helps us to accommodate more families. If we have bicycles left over, some families with multiple children may be selected based on need).
We plan to give away 50 - 80 bicycles between Friday, Dec. 21 - Sun, Dec. 23. We hope to get a lot of entries this year. For questions, we be reached at (719) 683-2200. Thanks!~Dragonman Staff
Vail Resorts Offering $99 Epic Passes for Military
Vail Resorts' industry-shifting Epic Pass turns 10 this month and, as part of a series of upcoming deals to celebrate the anniversary, the resort operator is offering $99 passes to all active and retired military and expects to funnel $1.5 million in donations to veteran organizations.
The $99 2018-19 Military Epic Pass is for active and retired members of the U.S., Canadian, and Australian military, and their dependents.
For every Epic Pass sold, Vail Resorts will donate $1 to the Wounded Warrior Project, which offers support and programs to injured veterans. The company sold more than 750,000 of the passes for the 2017-18 season. Katz and his wife, Elana Amsterdam, are donating $750,000 to Operation Homefront, a non-profit that offers financial assistance and programs to families of military veterans.
Passes are available for purchase at https://www.epicpass.com/pass-results/passes.aspx.

Discover Scuba Reduced Price
Have you ever wondered what it's like to breath underwater? If you want to try scuba diving but aren't quite ready to take the plunge into a certification course, Discover Scuba Diving is for you!

Ft Carson soldiers and their families are being offered an unique opportunity, and pricing, to try Scuba diving. It is Underwater Connection's way of showing appreciation for the sacrifices soldiers and their families endure. To participate on a PADI Discover Scuba Diving you must be at least 10 years old and be in reasonable physical health. No prior experience is needed.
More information call Underwater Connection at +1(719)599-3483 or www.uwcscuba.com
Discounted price is $20.
Healing Horses for Armed Forces
We are accepting new service members and/or their families for our Healing Horses for the Armed Forces program. We offer 90 minute sessions at the ranch free of charge. Sessions consist of chore time and horse time in a one on one session. Participants will spend time grooming and caring for horses as well as learning about their behavior and how they can help us. Call or email to schedule a session.
For More Information:
Eagle's Nest Ranch
http://www.eaglesnestranch.org
303-596-2784
Mentorship Opportunities
Salute Colorado, an organization that offers veteran's mentorship, networking opportunities and funding for career-enhancing activities, is currently accepting applications from Boulder/Denver area veterans for their 2-year program. Visit their website, http://www.salutecolorado.org for more information.
Joint Services Campgrounds and Facilities
If you and your family are looking for adventure in the great outdoors - camping, hunting, fishing, horseback riding, boating, swimming, hiking or just lounging on a beach - these "best kept secrets"; might just offer you exactly what you need for your next vacation. Whether you are looking for a place to park your RV, set up your tent or stay in a rustic cabin, Morale, Welfare and Recreation joint services campgrounds and facilities across the United States provide service members and their families a variety of accommodations and amenities at great rates without sacrificing luxury or location. Find a "best kept secret"; for your family's next adventure.
Colorado campgrounds and facilities are listed on page 22 of the guide.
Joint Services Campgrounds and Facilities
Free Legal Services Call-A-Lawyer Service:
On the third Thursday evening of each month, members of the http://www.elpasocountybar.org/ donate time to answer the public's legal questions at no charge. There is no obligation to the caller and the caller may remain anonymous. The attorneys always remain anonymous to avoid the appearance of solicitation.
Call 719-471-0380 from 7- 9 p.m. on the 3rd Thursday of each month.
The Bar Association cannot offer legal information or advice at any other time. Individuals needing further information or representation are encouraged to speak with an attorney.
The http://www.elpasocountybar.org/ "El Paso County Bar Association" is a professional association for attorneys that has been serving the local legal community since its founding in March 1902. The Bar Association's mission is to provide legal information and services to its members and to promote respect for the law and the legal profession by the public.
The Call-A-Lawyer Service is separate and apart from Army Legal Services and is in no way affiliated with the Army.