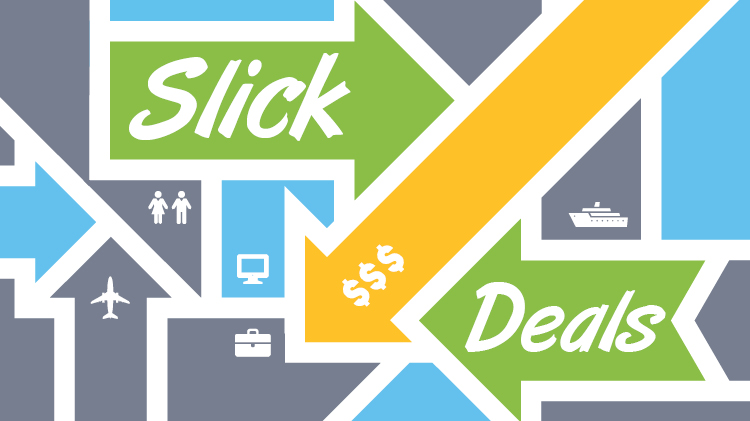 Slick Deals for Soldiers and Families
Military Bridge:
Military Appreciation Month Discounts & Freebies
At the link check out the discounts section and find offers specific for this month.
http://www.militarybridge.com/
Pro Football Camp Military Scholarship
Pro Football Camp is coming to Colorado Springs on July 11 - 13, 2017. Learn from the pros. Campers will get football and character training. This camp is coached by NFL athletes.
Location: Vista Ridge High School, 6888 Black Forest Road, Colorado Springs CO 80923
When: July 11 - 13, 2017 - 8 to 11:30 a.m.
Who: Athletes 7 to 14 years of age
Cost: Military receive 50% off regular price of $199 when using code: Military
For More Information: www.profootballcamp.com or call (719) 266-9308
Military Family Camp at Young Life's Trail West
If your family craves adventure, excitement, laughter and fun - or just needs break from the daily stresses of life then read on and apply. Spend a week at family camp at beautiful Trail West in Buena Vista Colorado. Active duty Soldiers and their Families will enjoy one week of fun and relaxation in the Rocky Mountains. Single parent Families and Families with a deployed spouse are encouraged to attend as well. Numerous recreational activities are available: horseback riding, pony rides, ropes course, swimming pool, water slide, hot tub, trout pond, tennis courts, basketball, sand volleyball, frisbee golf and playground as well as 4 x 4 jeep tours and white water rafting.
When: 3 options for weeks. 28 May to 3 June, 4 to 10 June, 6 to 12 August, 2017
Cost: Registration fee only, based on rank. E1 to E5, $50; E6 to E9, $75; CW1 - 03, $100; O4 and above, $150
How to apply: Visit www.militaryfamilycamp.younglife.org and click on the Fort Carson link. Applications will be accepted beginning March 1st. Space is limited, so apply as soon as you can.
Tumbleweed's At Fort Carson Scholarship Program
For all graduating seniors, military dependents, active duty and retirees who are interested in an amazing opportunity to further their education, Tumbleweeds at the Mountain post is offering scholarships. Our scholarships are not just based on merits they are based on so much more. Please take the time to explore our application and see what amazing opportunities we have waiting for you. Application deadline March 31, 2017.
PO BOX 13511

1510 Chiles Avenue Fort Carson, CO 80902


Mon – Friday 10 AM to 2 PM




(719) 393-3734
Pawcasso's Pet Spaw
719-392-4092
A full service pet grooming facility specializing in pet trims for cats and dogs!
We appreciate our service members - %10 off always with Military ID
1805 Main Street Suite B Colorado Springs CO 80911 Mention MILITARY PAW SPAW for %50 off your FIRST visit!
Healing Horses for Armed Forces
We are accepting new service members and/or their families for our Healing Horses for the Armed Forces program. We offer 90 minute sessions at the ranch free of charge. Sessions consist of chore time and horse time in a one on one session. Participants will spend time grooming and caring for horses as well as learning about their behavior and how they can help us. Call or email to schedule a session.
For More Information:
Eagle's Nest Ranch
http://www.eaglesnestranch.org
303-596-2784
Mentorship Opportunities
Salute Colorado, an organization that offers veteran's mentorship, networking opportunities and funding for career-enhancing activities, is currently accepting applications from Boulder/Denver area veterans for their 2-year program. Visit their website, http://www.salutecolorado.org for more information.
The Temple Massager Mental Focusing Tool
The Temple Massager is the first Mental Focusing tool to promote mind body calming. Product was used by Combat Engineers while deployed to Afghanistan in 2008, commander issued letter stating that several of his men used the Temple Massager as a natural form of combat stress relief. Created by a Combat Engineer 12B to relieve his own facial muscle tension and headaches. Made in USA. Product stimulates the sides of the head to help relieve muscle tension without you holding up your shoulders, arms and hands. A tool of efficiency. Endorsed by Dr. Mark Abramson, founder of the Stanford University Mindfulness based stress clinic.
The Temple Massager delivers temple massaging, aromatherapy and acupressure. Includes Lavender aromatherapy oil and two sets of massage tip modeled after the fingertip, thumb radius and palm for multiple types of massage texture.
http://www.templemassager.com/
25% off, code to enter is: 1%served
Joint Services Campgrounds and Facilities
If you and your family are looking for adventure in the great outdoors - camping, hunting, fishing, horseback riding, boating, swimming, hiking or just lounging on a beach - these "best kept secrets"; might just offer you exactly what you need for your next vacation. Whether you are looking for a place to park your RV, set up your tent or stay in a rustic cabin, Morale, Welfare and Recreation joint services campgrounds and facilities across the United States provide service members and their families a variety of accommodations and amenities at great rates without sacrificing luxury or location. Find a "best kept secret"; for your family's next adventure.
Colorado campgrounds and facilities are listed on page 6.
Joint Services Campgrounds and Facilities
Sports Buddies Mentoring Program
WHAT: Big Brothers Big Sisters is still enrolling Little Brothers (boys) in the newly established Sports Buddies mentoring program.
WHY: Sports Buddies Mentoring was developed to engage more male volunteers to mentor boys in the community who are in need of positive male role models. Matches meet one to two times per month to participate in agency supervised activities that involve attending and/or participating in sports.
WHO: Currently enrolling boys who meet the following criteria:
Age 7-12
Qualify for Free or Reduced Lunch (This can be waived for children with an active duty military guardian).
Reside in a single caregiver and/or non-traditional home environment (This can be waived for children with an active duty military guardian).
Have transportation to and from the scheduled activity.
Are willing and able to make a minimum of a six month commitment to the program.
If you can think of any boys that could benefit from having a mentor in their lives (and truly all kids benefit from a mentor), please take the time to refer them. Visit http://www.biglittlecolorado.org/ for the referral sheet along with a flier about the program. For additional questions contact Stephanie Peetz, Recruitment and Enrollment Specialist, Telephone (719) 359-9842, or email: [email protected]
Operation Mentor
Big Brothers Big Sisters is currently accepting children for its military mentoring program and has been helping kids for over 100 years by providing:
Encouragement
Friendship
Fun experiences
Eligibility Requirements for Children:
Children ages 9-16
At least one active duty or killed in action parent
Ability to meet with his/her Big Brother or Big Sister at least twice a month for 15 months
*** All volunteers are thoroughly screened before being matched to ensure safety
Visit http://www.biglittlecolorado.org/ for more details
Big Brothers Big Sisters of Colorado
111 S. Tejon St. Suite 302
Colorado Springs, CO 80903
Telephone: 719.359.9842
Fax: 719.473.6362
http://www.BigLittleColorado.org
Free Legal Services Call-A-Lawyer Service:
On the third Thursday evening of each month, members of the http://www.elpasocountybar.org/ donate time to answer the public's legal questions at no charge. There is no obligation to the caller and the caller may remain anonymous. The attorneys always remain anonymous to avoid the appearance of solicitation.
Call 719-471-0380 from 7- 9 p.m. on the 3rd Thursday of each month.
The Bar Association cannot offer legal information or advice at any other time. Individuals needing further information or representation are encouraged to speak with an attorney.
The http://www.elpasocountybar.org/ "El Paso County Bar Association" is a professional association for attorneys that has been serving the local legal community since its founding in March 1902. The Bar Association's mission is to provide legal information and services to its members and to promote respect for the law and the legal profession by the public.
The Call-A-Lawyer Service is separate and apart from Army Legal Services and is in no way affiliated with the Army.
2017 Rocky Mountain Adventure Camp for Military Youth:
Are you a military teen who is 14 – 18 years old and ready for high adventure? Join us at Rocky Mountain Adventure Camp at Colorado State University's Mountain Campus – Pingree Park, nestled in the Rocky Mountains at 9,000 feet. We offer world class hiking to surrounding peaks including a B-17 Air Force crash site from 1946, ropes course and white water rafting. Combine this with our Strength-based Leadership Training and you will have the best camp ever for Military Teens! The counselors are fabulous, facilities incredible, and the food is great. Meet other military teens from across the nation.

The cost is only $25 for registration and transportation is provided from Ft. Collins, Buckley AFB and USAFA! Registration is on a first come first served basis – each camp is limited to 50 youth. Request to join our closed Facebook page to see what others say about camp: https://extension.purdue.edu/adventure_camps/index.html You can also check the website at https://ag.purdue.edu/extension/adventurecamps/Pages/default.aspx
Registration opens April 8th at:
https://campsself.active.com/RockyMountainAdventureCampColoradoStateUniversityMilitaryYouth Space is limited, so register now! [email protected]