CYS Recruitment Fair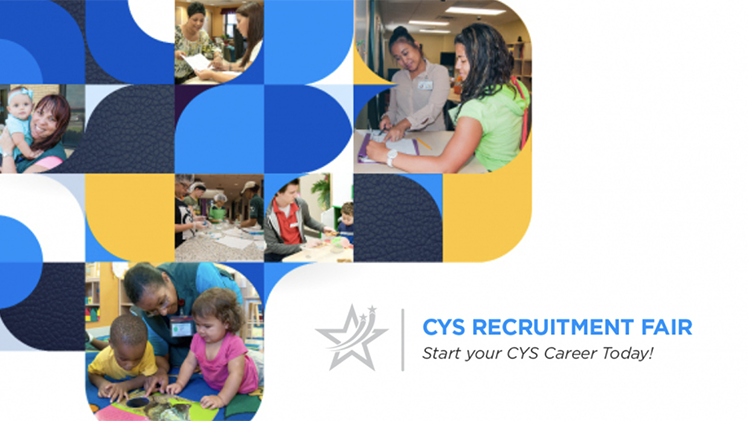 How to Apply:
Interested candidates may their application package consisting of:
-Resume
-Proof of education (e.g, high school diploma, transcripts, etc.), and
-Other supporting documentation (e.g., PCS orders and DD 214 (if applicable for military Spouses claiming SEP and for Veterans claiming OAV), etc.)
Use one one of the two methods identified below to apply:
(1) Electronically (preferred):
Apply online at USAJOBS.com; or
(2) Manually:
If unable to apply online, applicants may submit their application package using a manual application method. Please contact the NAF Human Resources Office or representative Michelle Cunningham to request a copy of the manual application form. All completed manual application forms (along with resume and other supporting documentation) must be received no later than 10:30 AM local time on October 20, 2021 in order to process your application in a timely manner.
Note: Applications received after 10:30 AM local time will receive a message from the local NAF HR stating that they will not be considered for the hiring fair but they may apply via USAJOBS and be considered on future lists.
Applicants will receive communications from the HR Office to inform them of the status of their application (e.g., application received, rating completed, referral status, etc.)
Applicants should be on the look out for custom notifications that may contain reminders and/or specific details regarding the local recruitment fair.
Interviews will be conducted between 1–6 p.m. on October 20, 2021. Eligible applicants are expected to be available during this time. If selected, the local HR Office will contact the applicant to notify them of their selection and how they will proceed during the pre-employment process.