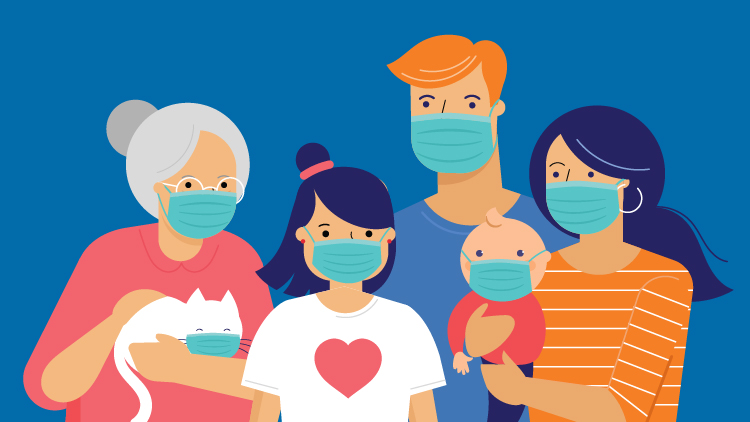 Note: This event has already passed.
Date: Jun 1 2020, 9 a.m. - 5 p.m.
Share an original photo or video of your family readiness to help slow the spread of COVID-19 while wearing facemasks.
Place your creative picture or video on our Facebook Event page.
The photo/video with the most likes will win a $50.00 gift card.
Don't forget to encourage your friends and family to "like" your photo!
Rules
Submissions will be taken between 9 a.m.–5 p.m. No submission or likes will be counted after 5 p.m.

Winner will be determined by total amount of "likes" on photo / video submissions.

Likes need to happen on our Facebook page post and not on any shared posts.

One winner will be notified via Facebook Messenger.

Proof is determined by one of the following, proof of registration in a CYS program, an email sent from a USAG Fort Carson account, or copy of orders assigning them to USAG Fort Carson, or through a video call/conference showing roof of their valid DOD ID card.
To be entered in this contest, potential winner needs to be capable of providing a photo or video to the USAG Fort Carson MWR Facebook page. To be eligible for prize potential winner must show proof of USAG Fort Carson affiliation (Soldier, Family, Retiree, DoD Civilian). Winners can only win once any "Family Readiness Mask Contest" (Winners will be informed of any exclusions).
All information is subject to change.