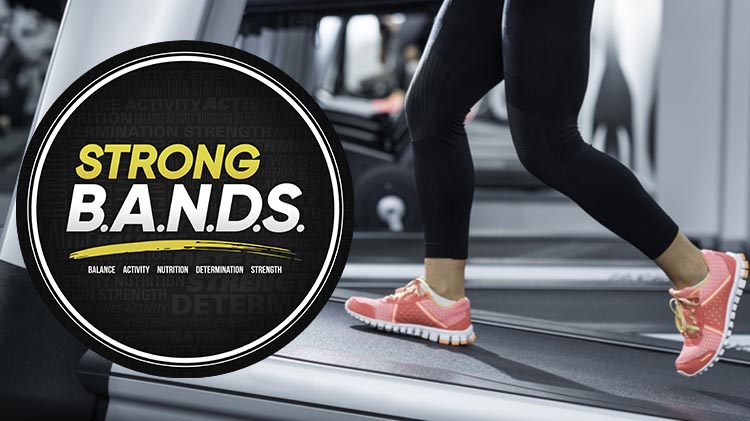 Garcia PFC Climbing Challenge
Note: This event has already passed.
Date: May 1 2019 - May 31 2019
Garcia Fitness Center - 6360 Porter St Bldg. 1856 Ft Carson 80913 Google Map
All information is subject to change.
May is Army-wide STRONG B.A.N.D.S. Month
Strong B.A.N.D.S. was created to energize and inspire communities Army-wide about healthy lifestyles that support resiliency. B.A.N.D.S. stands for Balance, Activity, Nutrition, Determination and Strength. Every year in May (also National Sports and Fitness Month) all Fort Carson Fitness Centers conduct promotional activities to encourage comprehensive health and fitness that supports an active lifestyle.
The goal will be to out climb participants in this challenge utilizing the Fort Carson Fitness Centers treadmills through tracking your vertical distance. Each week there will be a drawing for a prize and at the end of the month there will be a final drawing for a basket. On May 1st you can begin the challenge by logging in your vertical distance accomplished from each logged treadmill climbing session. The first week will be the 1st -5th, second week will be 6th – 12th, third week will be 20th – 26th, and final week is the 27th -31st. There will be a binder at each facility for individuals to log their Distance.
Registration Info
Registration will be at Garcia PFC from 20th-30th of April.
Contact