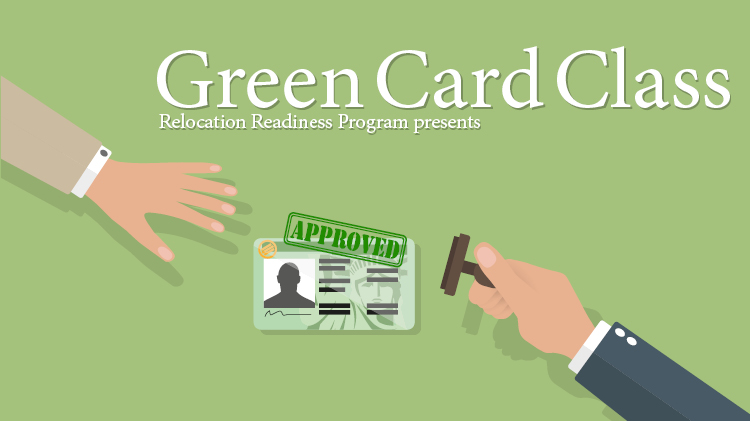 Green Card (Permanent Resident) Immigration Class
Date: May 25, 8 a.m. - 12 p.m.
Community Connection - Newcomers
This class is held on 2nd and 4th Thursday of the month.  Participants fill out forms while the process is explained in depth.  Each participant is provided with a list of all the evidence needed for the case, which he/she must submit at the time of filing with USCIS, to include the mailing address.  Forms include the I-485, Permanent Resident Card; I-693, Report of Medical Examination and Vaccination Record (you will need to coordinate Medical through Immigration Office if enrolled in Tricare); I-130, Petition for Alien Relative; I-864, Affidavit of Support; 2 x G-325A, Biographic Information (1 to be filled out by Alien Relative, 1 to be filled out by Sponsor); I-765, Application for Employment Authorization; I-131, Travel Documents; and G-1145, E-Notification of Application/Petition Acceptance (optional).  Please note, when filing all forms listed above together, the only fees you pay to USCIS is for the I-485 ($1070, includes biometric fee) and the I-130 ($420).  For the I-693, if done on Fort Carson and coordinated through the Immigration Office, no fee is required.  Information is subject to change.
Registration Info
Registration not required.  Call +1 (719)526-1070 to confirm date/time.
Contact