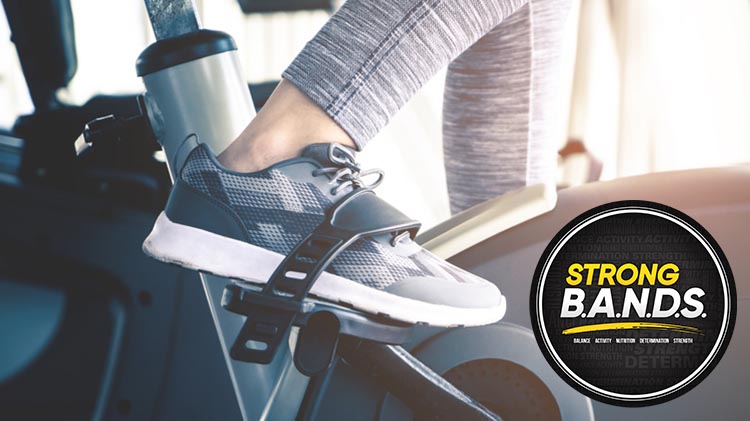 Iron Horse SFC Spin Bike Challenge
Note: This event has already passed.
Date: May 1 2019 - May 31 2019
Iron Horse Sports and Fitness Center
All information is subject to change.
May is Army-wide STRONG B.A.N.D.S. Month
Strong B.A.N.D.S. was created to energize and inspire communities Army-wide about healthy lifestyles that support resiliency. B.A.N.D.S. stands for Balance, Activity, Nutrition, Determination and Strength. Every year in May (also National Sports and Fitness Month) all Fort Carson Fitness Centers conduct promotional activities to encourage comprehensive health and fitness that supports an active lifestyle.
You will attempt to attend as many classes as possible throughout the month of May and will track your attendance. Instructors will guide participants through workout phases; warm-up, steady up tempo cadences, sprints, climbs, cool-downs, etc. Participants will control the resistance on their own bikes, and you can pedal as easy or difficult as you choose.