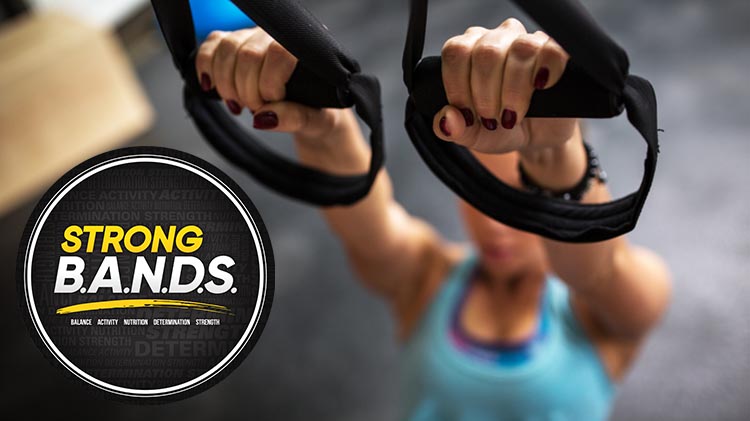 Iron Horse SFC TRX Suspension Challenge
Note: This event has already passed.
Date: May 1 2019 - May 31 2019
Ivy Fitness Center - 6415 Specker Ave Bldg. 1925 Fort Carson 80913 Google Map
All information is subject to change.
May is Army-wide STRONG B.A.N.D.S. Month
Strong B.A.N.D.S. was created to energize and inspire communities Army-wide about healthy lifestyles that support resiliency. B.A.N.D.S. stands for Balance, Activity, Nutrition, Determination and Strength. Every year in May (also National Sports and Fitness Month) all Fort Carson Fitness Centers conduct promotional activities to encourage comprehensive health and fitness that supports an active lifestyle.
TRX Challenge with Nick at Iron Horse PFC Tuesdays & Thursdays at 6:30 am & 10:00am (Weds only 0630am), Sundays at 1130 for the month of May.