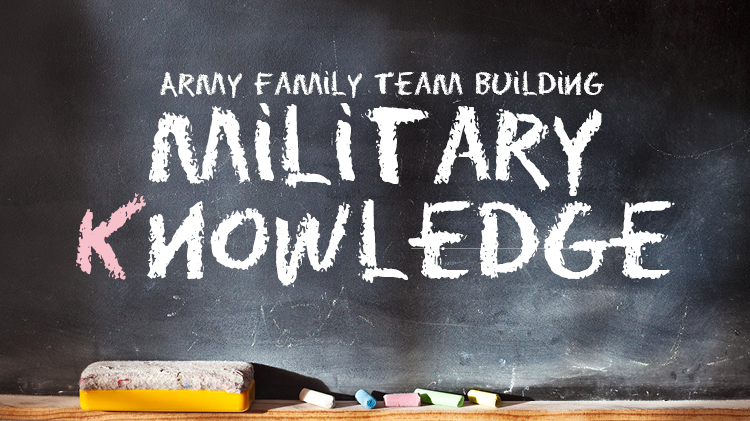 Setting Yourself Up Right ~ Army Family Team Building - K.4-K.7
Date: Jul 18, 9 a.m. - 1:30 p.m.
Army Family Team Building (AFTB) - Wetzel Ave Fort Carson 80913 United States Google Map
Handicap Accessible
Level K is crucial for those who are new to the Army. It also serves as an ideal orientation to spouses entering into a leadership role in a unit such as a Senior Advisor position or an FRG leader role. Even long-time Army spouses benefit from K Level by "seeing what's new" within the Army.
K.4: Customs, Courtesies, Ceremonies, and Traditions
K.5: Military Social Functions
K.6: Military Benefits and Entitlements
K.7: Introduction to Military and Civilian Community Resources
All onsite childcare has been suspended until further notice.
In the case of a two hour delay due to inclement weather, classes will begin no earlier than 0930. If the roads on Fort Carson are closed, all classes scheduled for that day will be cancelled and rescheduled at a later date.