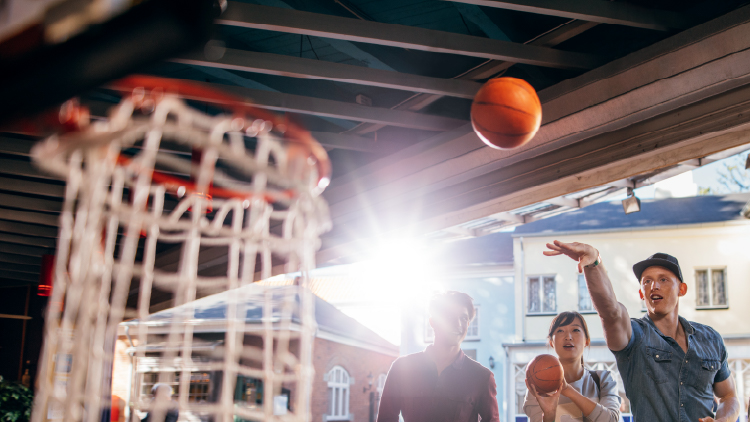 Note: This event has already passed.
Date: Jun 15 2020 - Jul 3 2020
It's tricky!
Record and send us a video of you performing some kind of trick shot. Use your imagination! Indoor or outdoor basketball hoop of 10', indoor golf putting/chipping, soccer shots, indoor over-the-door basketball hoop, ping-pong balls, socks in the laundry basket, etc!

Vote today!
Voting
Videos must be submitted between June 15–22.
Voting will be based on liking or loving the Facebook video post.
1 point for like and 2 points for love.
Voting will be conducted June 30–July 4. Video with the most points, wins!
Video Submission Guidelines
For a qualified submission, someone needs to visibly give a "two thumbs up" to the camera (either to start or finish each video) or verbally say "Fort Carson Trick Shot Challenge".
Without the "two thumbs up" or "Fort Carson Trick Shot Challenge" component, the video will not qualify.
Maximum video length: 2 minutes
Practice social distancing, protect yourself and others.
This challenge can be completed solo and in the comfort of your own home.

Be safe!
We do not encourage you to physically socialize in this process or do anything you are not comfortable doing.
All information is subject to change.