Nursing Suite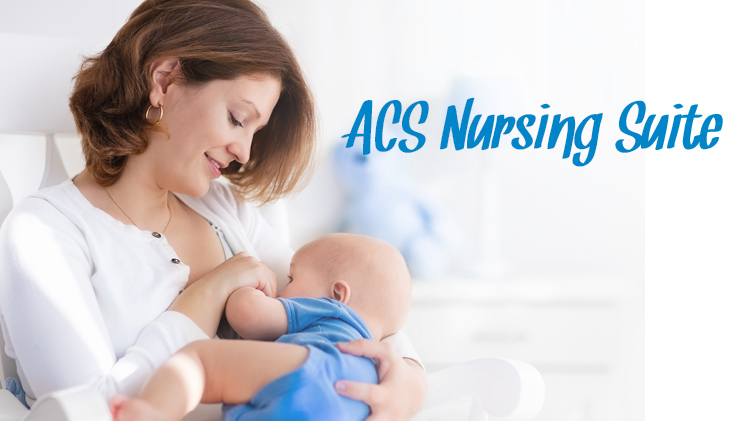 Hours of Operation
| | |
| --- | --- |
| Monday | 7:30 a.m. - 5 p.m. |
| Tuesday | 7:30 a.m. - 5 p.m. |
| Wednesday | 8:30 a.m. - 5 p.m. |
| Thursday | 7:30 a.m. - 5 p.m. |
| Friday | 7:30 a.m. - 5 p.m. |
| Saturday | Closed |
| Sunday | Closed |
| Federal Holidays | Closed |
Contact
6303 Wetzel Ave.
Bldg. 1524
WiFi Available
Handicap Accessible
Tel:
+1(719)526-2994
Military DSN Tel:
(312)691-2994
Available to both mothers and father, the ACS Nursing Suite is a private space with 2 rocking chairs, a changing station, and information resources for new parents. Walk-ins are welcome and reservations are available.
Resources for Parents
Child, Youth & School Services 
Fort Carson ACS Family Nurturing Programs:  Facebook page.  Closed group, particpants request access via the page.