Freedom Fest
Note: This event has already passed.
Jul 1 2022, 5 pm - 10 pm
Jul 1 2022, 5 pm - 10 pm
Come Celebrate Independence!
Fort Carson Freedom Fest includes live entertainment, food and beverages for purchase, and fun activities for the whole family!
Event Schedule
- Doors open at 4:30 p.m.
- Festival begins at 5 p.m.
- Concert from 5-10:00 p.m.
- FIREWORKS at 10 p.m.
Concert Schedule
- 5-5:50 p.m. – Jeffrey Alan Band
- 6:10-7:10 p.m. – Elvie Shane
- 7:30-8:30 p.m. – Eric Paslay
- 9-10 p.m. – Matt Stell
Baby Care Center presented by ACS
An air conditioned retreat for families to change and feed their child.
Lost child retrieval located near the Baby Care Center.
Bounce House
- $5 per person, all ages
- Sales at Outdoor Recreation starting June 01.
- We highly encourage pre-purchasing wristbands to avoid long lines at the event.
- Wristbands will also be sold at the Outdoor Recreation booth at Freedom Fest, starting at 4:30 p.m.
- Credit cards accepted.

Beer Available for Purchase
Credit cards accepted. No ATMs onsite.
Elkhorn Catering & Conference Center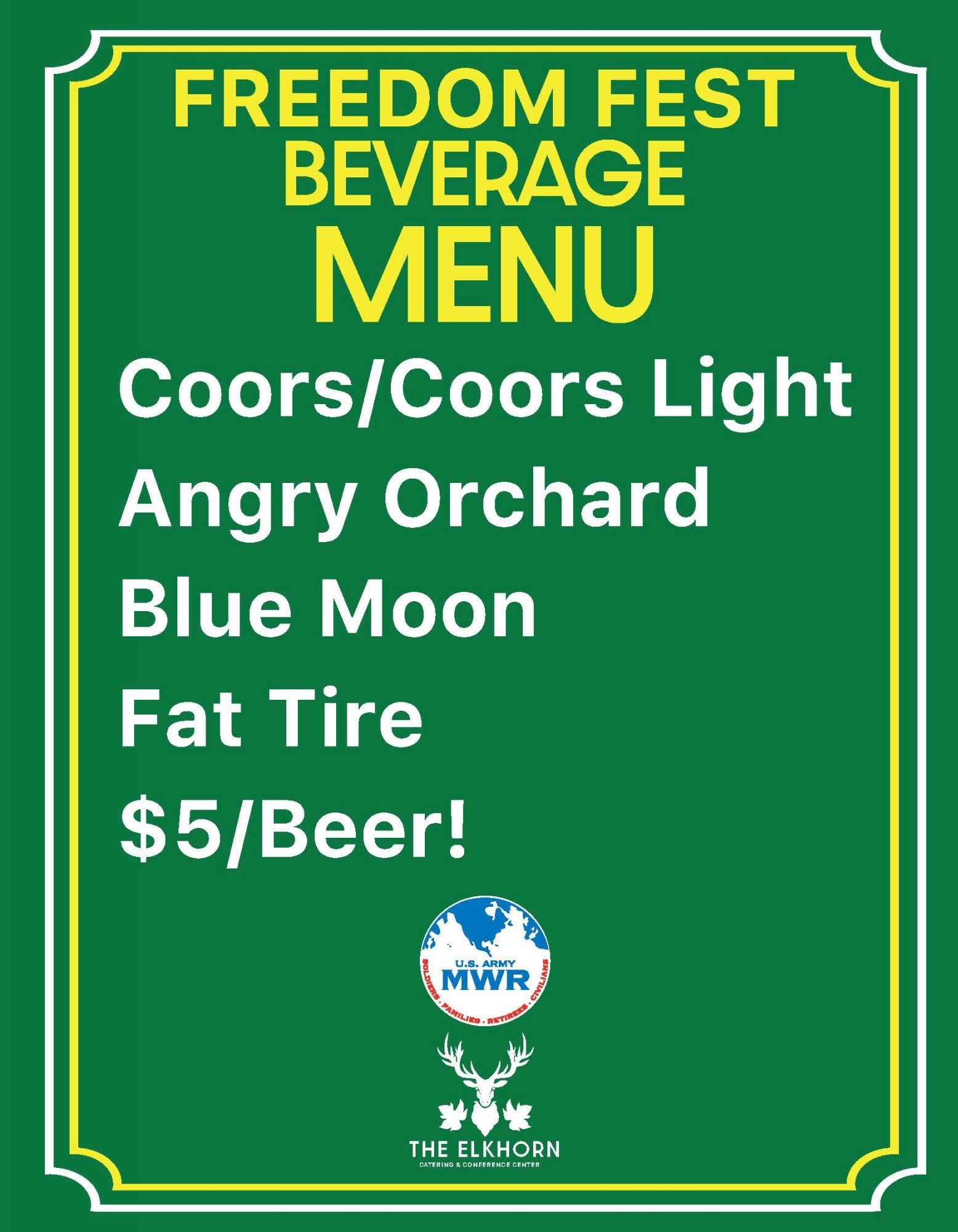 FH Beerworks
• $5 — The Five Dollar Lager (American Lager)
• $7 — Sticky Paws (American Honey Wheat made with Colorado Honey)
Food Vendors Available
Merchandise Vendors Available
Arbonne
Colorado Springs
CPCD
Creations LLC
iCanine
Lapis and Lemongrass
Lavikoff Bakery
Light Harvest Designs
Locked Down Bulls
Momotaro Shop LLC
Monzie + Me LLC
Quilting with and Edge
Three Eyed Thrift
Twin Stitchez Boutique
Vinyl Vixens
Zoom Lucy Paw Bakery
Vendors
Interested in being a vendor at Freedom Fest? Fill out an application:
https://carson.armymwr.com/download_file/0e0c1327-d956-4117-9530-94944a389030/27073
Vendor packets and payment information due by 4 p.m. on June 1.
You will receive an email once you are approved. Special Events business hours are M-F, 8 a.m.- 4 p.m. Please allow up to 48 business hours for a response.

Gate Access Information
The event will be open to the public. Visitors and guests will not need to have a pass to enter post for this event but will be required to present a state issued identification card.
All guests and visitors are encouraged to pre-register in advance to speed up the entry process by using one of the following links:
1. https://visit.gvt.us/?b=usa&i=carson&e=P1QWQ01Z
2. https://visit.gvt.us (Army, Fort Carson, Special Event, code P1QWQ01Z)
3. https://visit.gvt.us (Army, Fort Carson, Day pass [July 1, 2022])
Parking, weather, physical security, & animal policy:
https://carson.armymwr.com/programs/fort-carson-special-event-faqs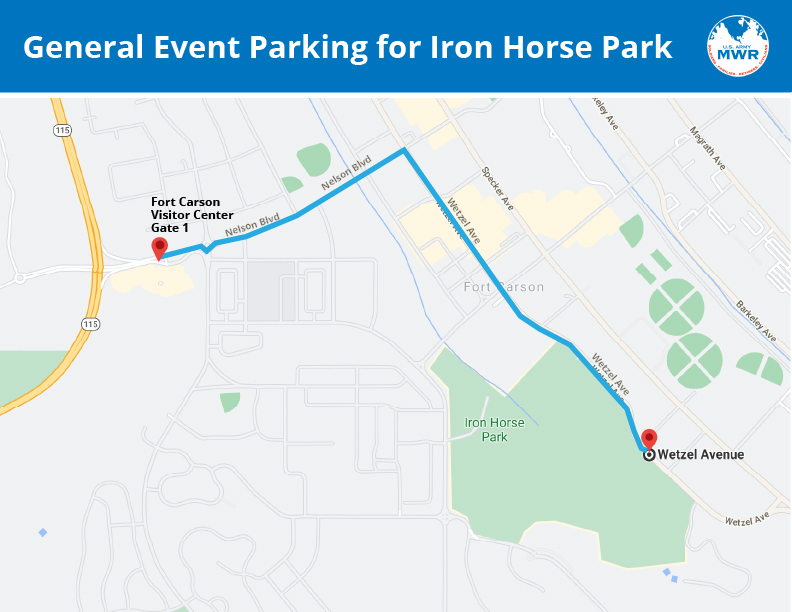 General Release & Hold Harmless Agreement:
https://carson.armymwr.com/download_file/8a185605-2f8b-47d8-b70a-676ba0ee2656/27073
Park & Road Closures
- Iron Horse Park off of Sheridan Ave. will be closed from Monday 27 June- Saturday 02 July. The dog park and playgrounds will be open, but must be accessed by parking off of Wetzel Ave.
- No parking at the Commissary or neighborhoods allowed.
- Sheridan Ave. will be closed at 3:30pm on 01 July. Only VIP and handicap personnel authorized.
Line Unit Fitness Centers
Garcia, Waller, and Mckibben Fitness Centers will be closed on 01 July.